We are proud to have completed many renovations during our thirty five years of business in the Atlanta area.
Here are some recent projects that represent just a few of the transformations we have designed and implemented.
( Be sure to see the before photos at the end of each project slideshow.)
A 1980's home in East Cobb gets a full kitchen and laundry renovation. We worked within the footprint of the existing layout and added more storage, a fresh color palate, and space for entertaining. The result is a bright and functional kitchen delivered on budget that will serve the homeowner for many more years.
This Dunwoody home had a traditional 1970's floor plan, complete with stained judges paneling, and was ready for renovation. The young family living there needed space for meal prep and family gatherings. We redesigned the floor plan to create more open space within the footprint of the house. Walls were removed to enlarge the kitchen and the laundry was moved upstairs. A home work area now connects the dining room to the kitchen, lockers for kids backpacks and coats are hidden in a closet, and generous pantry cabinetry provides much needed storage. High on the homeowners list was the creation of a beverage center which has also created a beautiful focal point. Our renovation services include creating design plans and layouts. Our goal is to meet the changing needs of each family we work with through creative design and implementation.
This Decatur home was in need of renovation to prepare for sale. The homeowner charged CKD with updating the kitchen and bathrooms along with a overall refresh of the house. The homeowners had a specific budget and time frame for completion, and CKD met these requirements. Neutral colors were applied throughout the house, and the bathroom updates were classic and spa like. The house sold in just two days and well above asking price.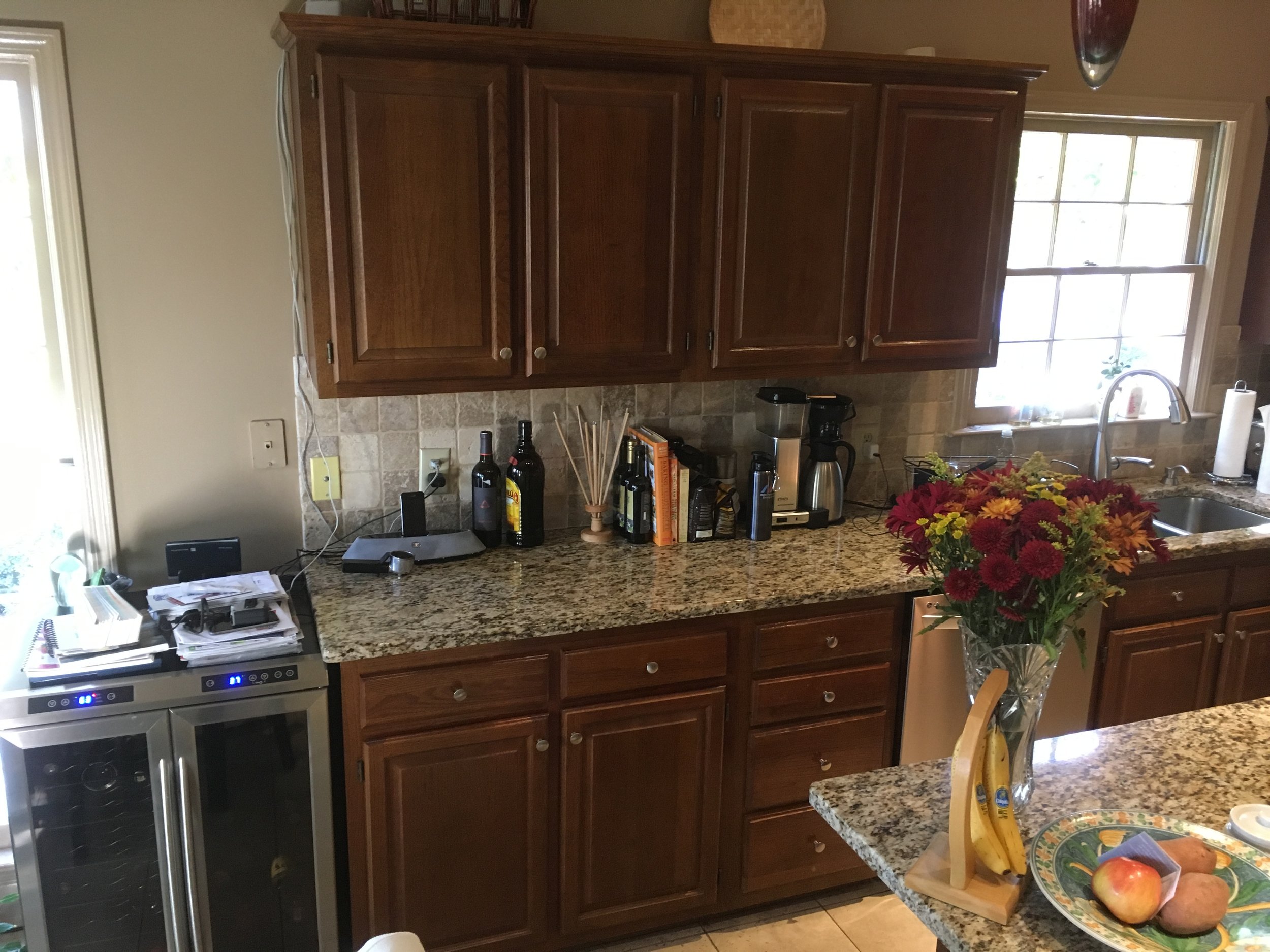 These in-town homeowners engaged CKD to create a deck for their classic 1960's colonial. We designed and built a new covered porch that is completely open to the back yard. The newly installed french doors from the dining room and office open to seamlessly extend the living space. The finishes and architecture of the porch make it appear to have been part of the house from its origin. The homeowners have shared that they have enjoyed the porch as much or more than the new kitchen that we also designed!